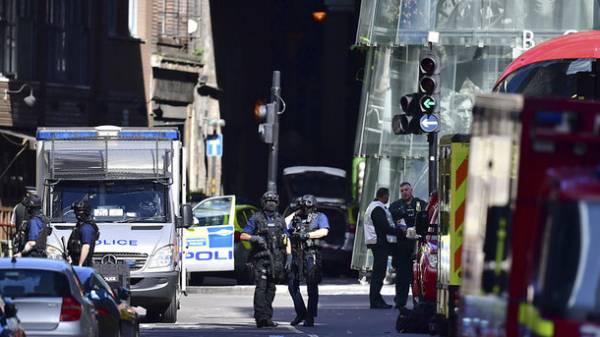 London police arrested 12 people under investigation committed last night of the attacks in the centre of the British capital. This was reported by Scotland Yard in his microblog on Twitter.
"Made 12 arrests in connection with the attack last night on London bridge and borough market-market", – stated in the message.
Earlier edition of the Daily Express noted that in London the police conduct special operation in the Eastern district of Barking.
According to the newspaper, the RAID takes place in an apartment building. On performing this special operation of security forces associated with night attacks, said the head of the British Ministry of the interior amber Rudd.
In the night of 4 June, three terrorists attacked the pedestrians near London bridge. Then they drove to borough market-market where with knives attacked passers-by. All the attackers were liquidated by the police.
Comments
comments