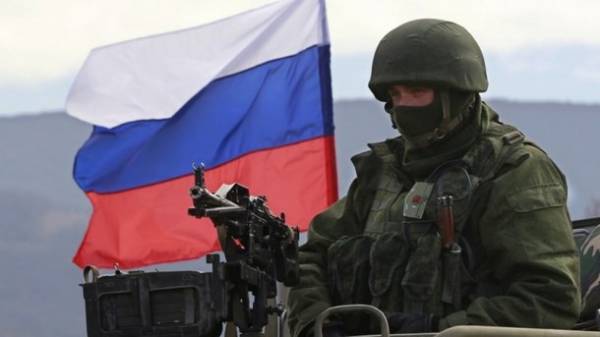 The Russian defense Ministry announced a sudden check of troops near Ukraine's borders and the transfer of units to the occupied Crimea. As reported in the defense Ministry, by order of the commander of the southern military district (YUVO) Alexander Dvornikov, a number of compounds have been alerted to check their combat readiness. By checking involved connection of a motorized infantry stationed in occupied Crimea, Dagestan, Chechnya, South Ossetia, the Rostov region and Krasnodar Krai.
"Connections of the southern military district, brought to the test of combat readiness of troops (forces) of the district, completed a concentration in the areas of purpose and preparation to action. During the first day checked the temporary regulations and the ability of troops to perform tasks in places of permanent deployment and marches," – said in the message.
It is noted that transport planes 4 army, air force and air defense and naval aviation of the black sea fleet carried out the deployment of personnel at a distance of over 1 thousand kilometers from the Chechen Republic, the Republic of Dagestan and the Rostov region on the polygons of the Astrakhan, Volgograd areas, the Krasnodar region and occupied the Crimea.
The Ministry also stressed that rail transport continued transfer of technology to unfamiliar grounds, where units have to perform their tasks.
"Divisions of Marines of the black sea fleet marched a distance of over 200 km left on the range "Molkino" Krasnodar territory and started working out complex combat training tasks," the report says.
Just to action attracted more than 6,5 thousand military personnel and about 1.5 thousand units of military and special equipment of the infantry, tank, artillery units and units of the naval infantry of the black sea fleet and the Caspian flotilla.
Earlier it was reported that Russia's borders began a large-scale NATO exercises.
Comments
comments