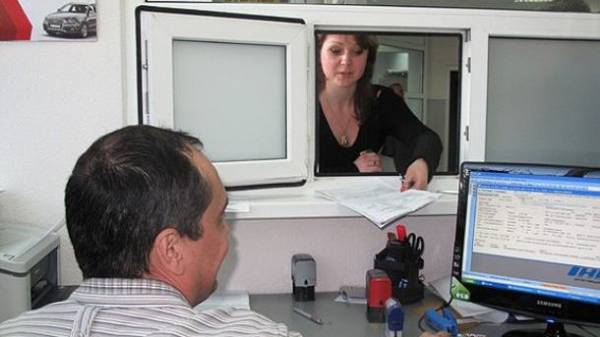 The service centers of the Ministry of internal Affairs, who came to replace the former MREO, trained and advised Ukrainians how to quickly deal with the registration of cars.
Informed – so protected. Before going to service center of the Ministry of interior or if they wish to consult is:
• see the services and a list of required documents on the website hsc.gov.ua;
• get advice online on Facebook-page of the Main service centre of the Ministry of interior;
• call on the phone.
"Before you buy a car, I advise you to first contact the service center of the Ministry of interior and undergo examination by experts is a guarantee that you will not give the money for the car-double," adds the employee service center in Lutsk Solomeya Diyak.
"Solved" – it's not fast. When services administrators are urged not to seek paid help outsiders – you can cheat, besides it's not fast and, usually, not quality.
"When you receive services, please do not pay for outside help, you can cheat. Trust the public service", – said Tatiana Transfiguration from Kiev.
See also: Seals no longer: risks and penalties
The specialists are urged to be careful with the documents they recommend when buying a car carefully read the paper, to clarify the information from the owner of the car and check where your signature please.
Do not waste time in vain. The waiting time for services in the service centers of the Ministry of interior to good use, using the area of bookcrossing, and if you come with a child – to play at the kids area.
"Time in a queue you can spend. Most interesting, I think, is an acquaintance of the seller and the buyer, it is also possible to discuss the technical characteristics of the car and read our books on bookcrossing", – says Alexander Chervonyuk from the city.
Also, service centres are reminded that the services are free.
Comments
comments