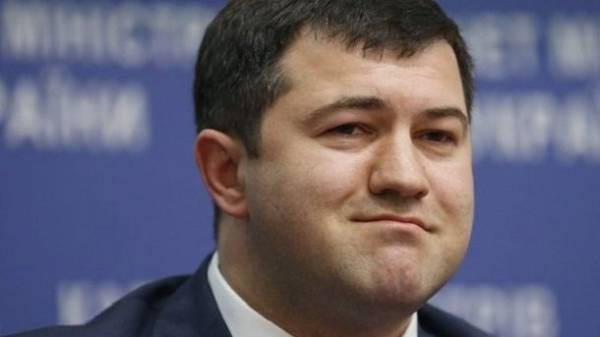 The Solomensky district court of capital has refused suspended from the duties of Chairman of the State fiscal service Novel Nasirova to change the measure of restraint for travel for treatment abroad. About this informed the informed source.
"Indeed today held a meeting of the Solomyansky district court. It passed in the closed mode, since there was studied the documents of a medical nature, and he (Nasirova) was refused to change the measure of restraint, which he requested to leave for treatment abroad", – said the Agency interlocutor.
We will remind, on March 2, detectives NABOO Nasirova was handed a notification on suspicion of committing a crime under part 2 St. 364 Criminal code of Ukraine (abuse of official position, entailed heavy consequences).
The consequence considers that Nasirov during 2015-2016, acting in the interests of the people's Deputy Oleksandr Onishchenko, personally made a number of groundless and illegal decisions on the installment plan of tax debt and obligations three, LLC. These decisions were adopted with violation of the procedure established by law, namely, in the absence of proper justification and a legitimate reason that caused the state damages in the amount of approximately UAH 2 billion.
March 8 Solomensky district court partially granted the request of prosecutors SAP and chose a measure of restraint Nasirov in the form of detention for a period of 60 days with possibility of bail in 100 million UAH, while the ARS were asked to set bail in the amount of 2 billion UAH. 16 Mar Nasirov was released from custody.
On 27 April the court extended the measure for another two months, until June 26.
Nasirov applied twice to the NEB with a request for permission to travel outside Ukraine, but he was denied.
May 31, Nasirov stated that they would use "all constitutional methods" to travel for treatment in the United States.
Comments
comments