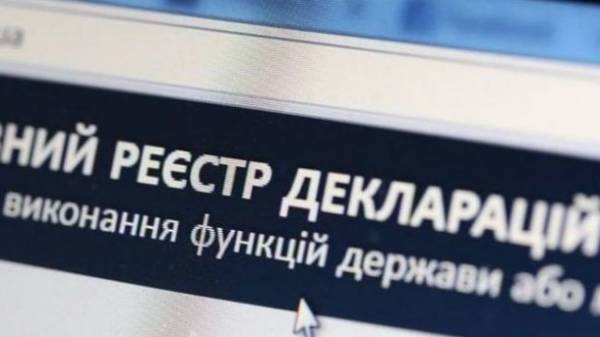 Former Director of the site developer for the national Agency on corruption prevention (NACP), OOO "Miranda" the court chose the measure of restraint in the form of a pledge of $ 934.4 thousand UAH and personal obligation. Reports a press about it-service of Prosecutor's office of Kiev region.
According to prosecutors, ex-Director, received funds from international organizations for development registry of temporarily displaced persons and the e-Declaration system for NACP, "despite the treaties, through subcontractors, with signs of fictitiousness, transferred the funds received to the accounts of the society, which is not a resident of Ukraine".
"In the transfer of these funds to the state budget of Ukraine has not received the required payments and fees for total amount nearly 1 million UAH", – stated in the message.
The actions of the ex-Director qualified under part 1 St. 366 (forgery), part 1 of article 212 (evasion of taxes, duties (mandatory payments) of the Criminal code of Ukraine. Pre-judicial investigation proceeds.
As it was reported, may 30, law enforcement officers conducted a number of searches in the company "Miranda", as well as at the place of residence of the former Director and accountant of the firm.
Comments
comments