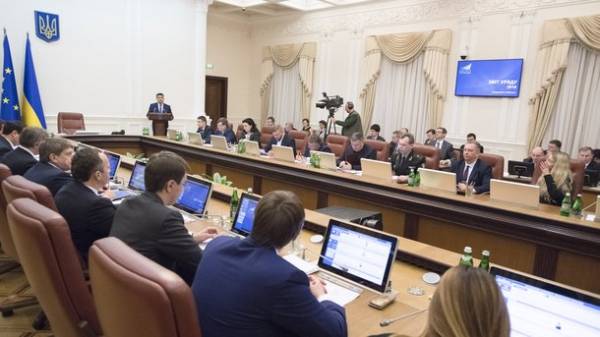 "Today" has studied e-Declaration of the Cabinet of Ministers for the year 2016 and calculated the rich and the poor Ministers. Recall, the top officials had to submit reports about their property before April 1.
According to the register, for the year of income six Ministers from the 23 fell. So, more than any other nedorobotki the head of the Ministry of environment Ostap Semerak and Minister of justice Pavel Petrenko — compared to 2015-revenues grew by 1.45 million and 1.24 million UAH, respectively. And the interior Minister Arsen Avakov also fell short of 1.18 million. Also failed to increase their wealth, Finance Minister Alexander danyluk, the Minister of foreign Affairs Pavlo Klimkin and the head of the Ministry of Infrastructure Vladimir Omelian.
The most fortunate were the head of the Ministry and Vice-Premier on social policy Igor Nasalik earned 733,1 thousand UAH more than last year, and Paul Rozenko — 808,9 thousand richest Ministers on the annual income of steel Pavel Petrenko, Gennady Zubkov and Igor Nasalik. And the poor Minister of agrarian policy Taras Kutovy.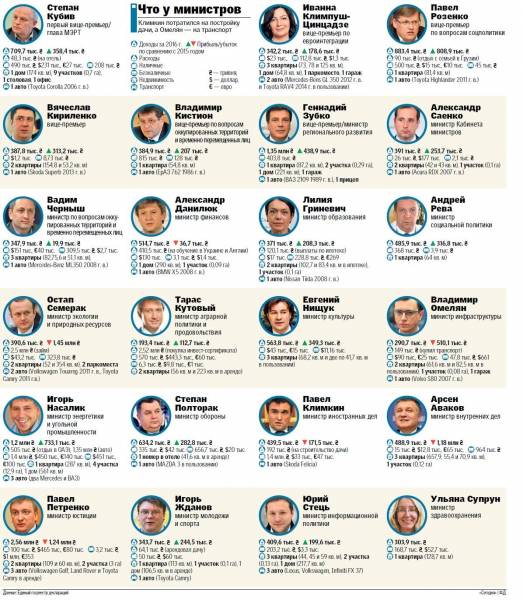 Comments
comments