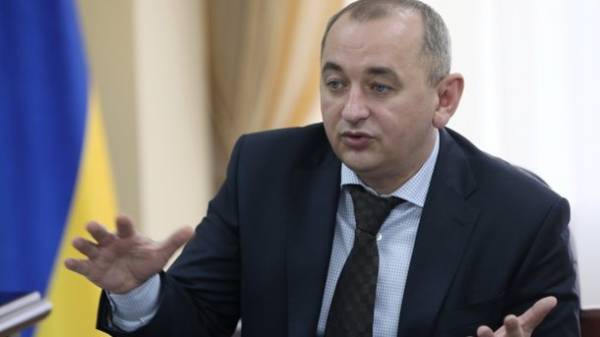 Special operation on detention of the tax times of ex-President Viktor Yanukovych lasted exactly a year. This was reported by the chief military Prosecutor Anatoly Matios, transfers "RBC-Ukraine".
"A year, a year. You, and all the rest of our supporters as well as critics, just can not imagine the amount produced by my subordinates hard work … I find it hard to recount to you the volume processed, analysed and selected as evidence of information", – said Matios.
So, according to Matios, tens of thousands of businesses were forcibly driven into the system, which was invented by the former head of the Ministry of revenues Oleksandr Klymenko specifically for Yanukovych.
"If we can unravel it to the end, you will see that the detainees are us ex-tax – this is the first so-called grassroots level. They were only an instrument of coercion, and was obtained from the "common Fund" steal money 0,02% of the total amount stolen in their area of responsibility, money. The investigation must not only quickly, but also with the evidence to reach the ultimate beneficiaries, who organized the work, forced to accumulate and using illegal mechanisms to distribute yourself first and only then, a little to the state budget, those tax revenues that have gone through "platform", – said Matios.
Earlier, the Minister of internal Affairs of Ukraine Arsen Avakov declared that the conduct of the may 24 anti-corruption RAID in the investigation of the functioning of the so-called tax areas related to the ex-Minister of incomes and fees of Ukraine Alexander Klimenko, a cost of 330 thousand UAH.
As reported, on may 24, the chief military Prosecutor of Ukraine Anatoly Matios, jointly with the Minister of internal Affairs Arsen Avakov a briefing in Kyiv said the security forces conduct large-scale anti-corruption operation. In particular, more than 1 thousand 700 police officers and about 500 military prosecutors conducted 454 search in 15 regions of Ukraine, with a simultaneous arrest of several individuals. the result was arrested 23 ex-official.
Comments
comments