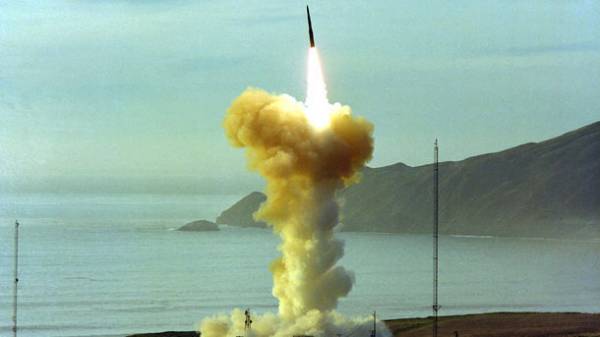 The Russian military recorded the launch by North Korea of a rocket that fell within 500 kilometers from the Russian border. This was reported in the defense Ministry, Interfax reported.
"Ballistic target was accompanied by means of early warning system for 23 minutes of flight before falling in the Central part of the Japan sea (about 500 km from the territory of Russia). The trajectory of North Korean missiles passed in the direction from the border of the Russian Federation and at a considerable distance," – said in the defense Ministry.
The Ministry of defense of the Russian Federation noted that "there is no danger of the Russian Federation this missile launch is not represented". "The Russian early warning system and on-duty air defense systems are on combat duty as planned," said the Ministry.
We will remind, today North Korea again launched a rocket from its West coast of County cuson province's Do.
In its turn, Japan's defense Minister Tomomi Inada said that the estimated altitude of the rocket North Korea was 2000 kilometers.
In turn, the White house said that North Korea released a rocket fell in the vicinity of the Russian border that might be of concern to the Russian authorities.
Comments
comments