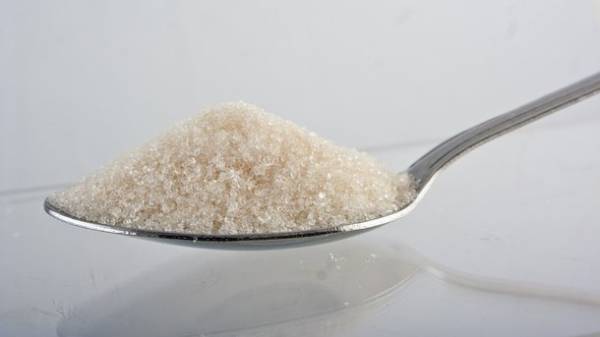 The sugar manufacturers of Ukraine had problems: according to operational information of NASU "Ukrtsukor" sugar beet this year is lagging behind in development. Whether the sugar beets to catch up with at least last year's figures, will depend on the weather in August, writes UBR.
Experts remind that the main reason for the shortage of the sugar beet harvest last year was the drought in the period from late July to mid-August. Analysts "Ukrtsukor" I believe that with regular rainfall in August – mid-September, the situation in the fields can't be worse than last year.
Despite established in the early August heat, while the Association do not change their projections of sugar production this year. As previously reported by the head of the analytical Department of "Ukrtsukor" Ruslana was Butila, in the new season of sharovarova will produce about 2 million tons of sugar, which is enough to meet domestic demand, amounting to 1.5 million tons.
However, 500 thousand tonnes of carryover balances don't seem so large when you consider that in the 2016/2017 marketing year (September-August) has taken almost 739 thousand tons of sugar.
Unsweetened prospects
According to Butila, this year agrarians sowed 310 thousand ha of sugar beets instead of the planned 350 thousand ha. But in any case, it is more by 10% than a year ago (282 hectares). In addition, this year the density of the crops on each hectare is higher (average 4%). However, according to the Director of the National scientific center "Institute of agrarian Economics", academician of NAAS of lupenko, this year sugar beet will gather at 6% less, since its yield will fall by 10%.
This year it is planned to launch an additional four sugar factory. Thus, their total number will reach 46. However, if beet will be less than 2016, between plants may increase competition for raw materials. Rising input prices will affect the cost of the final product.
Experts remind about another powerful factor in pricing — the increase in exports. "In past years, Ukraine had a tariff quota for the importation of sugar in the amount of 350 thousand tons. We almost did not export sugar, since beet sugar is more expensive than cane," he said UBR.ua Executive Director of "Economic discussion club" Oleg Pendzin.
According to him, five years ago, domestic consumption of sugar in Ukraine amounted to about 1.8 million tons. Now the Ministry of agrarian policy estimates this figure at 1.5 million tons in 2015/2016 if my Ukraine exported only 113 thousand tonnes (+3%), only in 10 months of this marketing year, exports more than 2016 seven times.
It turns out that the reduction in domestic consumption by 300 million tonnes (from 1.8 to 1.5 million tonnes) due to migration and natural attrition may not be sufficient to maintain the same balance. Before in the transitional balances always remained 250-400 thousand tons of sugar at the annual sugar production at the level of 1.7-2 million tons.
"The population is unlikely to become significantly eat less sugar — about 34 kg per year", -said Pendzin.
The balance of supply and demand of sugar as of July 1, 2017, made "Economic discussion club," shows that while there is 321 thousand tonnes of carryover balances. But by the end of the season can remain only 53 thousand tons.
Prices can jerk
Traditionally, summer is the period of home canned preserves. Considering how much Ukraine exported sugar, the price of this product in the period of maximum demand would have to grow, not too much. However, the price of sugar on the domestic market is stable. Pounds of sand now in the retail costs from 17 to 22 UAH. According to the state statistics service, from the beginning of the year (1 July 2017) sweetness rose by 9.1%, relative to June 2016 — 14.4%. With prices sugar producers grew by 10.3% and 20.4%.
Although the growth of exports in any case will put pressure on the overall market situation, and even considering that the deficit will not be possible to expect higher prices in the future.
Now sugar exports has slowed down considerably due to unfavorable world market. World prices began to decline since February. And by June had reached the minimum marks. So, the average value of the FAO's index of sugar in June was of 197.3 points. This is 13.4% less than in may and was the lowest level in 16 months.
But in July, prices began to rise. The main reasons for the growth — low inventory of product in the country, as well as early active export and higher prices on the world market.
July 31, 2017 sugar futures rose to their highest level in two months. The reason was the reduction in the processing of sugar cane producers in Brazil. The price of raw sugar for delivery in October increased by 3.8% to $328,4/t — the highest level since may 30.
According to research firm Sucden Financial Research, Brazilian farmers can increase the production of ethanol rather than sugar. Which will contribute to reducing the tax on ethanol and an increasing proportion (more than expected) of cane going to ethanol production. Recall that Brazil is the world's largest sugar producer, and the producers of cane can be processed as sugar and ethanol.
At the same time, the Ministry of agrarian policy believe that in Ukraine there are no preconditions for the growth of sugar prices. As recently reported by the acting Minister of agrarian policy and food of Ukraine Maxim Martyniuk, weather conditions did not affect the status of sugar beet crops. But because sugar production will be similar to last year, and prices will remain stable.
Comments
comments