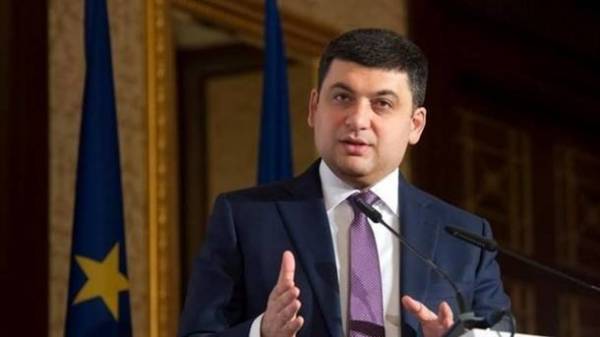 Prime Minister Vladimir Groisman retorted the leader of "Batkivshchyna" Yulia Tymoshenko's statement that the alleged victory in the Stockholm arbitration became possible due to gas contracts of 2009. About this he wrote in Facebook.
"By Tymoshenko is not just a disregard for common sense. It's a blatant and cynical disregard for the people. And so, in my opinion, it's just disgusting," he wrote, Groisman.
He noted that without the contract of Arbitration and was not at least.
"If it were not for this shameful Treaty, and Stockholm would not have happened, and therefore would not have to worry and fight. But we still won! But Tymoshenko to win in Stockholm has the same attitude as Yanukovych to victory of the revolution of Dignity", – said the Prime Minister.
We will remind, on may 31, the Stockholm arbitration court has announced a closed decision by mutual claims of "Gazprom" and "Naftogaza". This decision was the first of several anticipated.
Deputy foreign Minister of Ukraine Olena zerkal said that the decision of the Tribunal "a clear victory" of Ukraine. According to her, the position of the Tribunal on the key issues was this:
the condition "take or pay" completely abolished;
the prohibition of re-export is cancelled in full;
the price formula revised in 2014 – the "European hub".
As previously reported, the amounts that the parties must pay each other on the basis of the decision of the Stockholm arbitration, separately calculate the experts.
Comments
comments