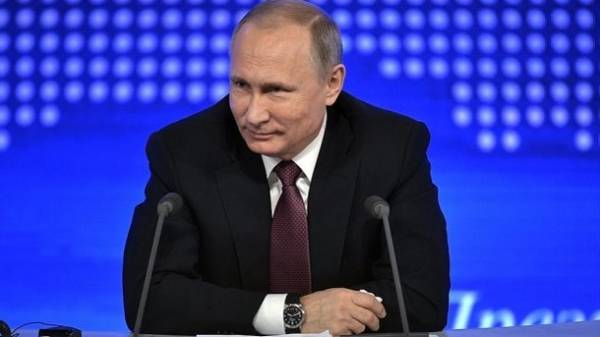 On the background of today's snow in Moscow and rain in St. Petersburg Russian President Vladimir Putin jokingly suggested that after the US withdrawal from the Paris climate agreement will be possible in bad weather to blame the American leader of Donald trump, reports RIA Novosti Ukraine.
As reported, in Moscow fell today sleet – unusual for early summer weather phenomenon recorded the center of the capital of the Russian Federation in the area of the Kiev station.
"Speaking of which, we should be grateful to President Trump today in Moscow, they say, the snow was even here (in St. Petersburg — ed.) rain, cold such. Now you can blame everything on him and on us imperialism. But we will not do this", — Putin said at an economic forum.
The Russian President expressed the hope that before the moment that it enters into force, will be able to negotiate.
"The agreement, it is not even entered in force, it shall enter into force from 2021. So we still have time, if we all work constructively, we still have something to negotiate. Don't worry, be happy!", — said Putin.
As reported, the President of the United States Donald trump June 1 announced that the country is coming out of the Paris climate agreement — the most ambitious in the history of the agreement in this area, which many supporters of the document was called "future of mankind". Its decision he explained that the agreement was "very unfair" to US, could harm their economic interests. Thus, trump has accomplished one of his major campaign promises and at the same time attacked by another legacy of his predecessor, Democrat Barack Obama, thanks to which the Paris agreement was possible.
Comments
comments