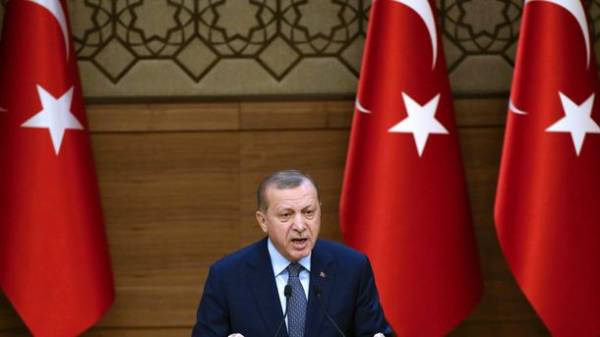 Supported by Turkey forces start an offensive on the Syrian town of Manbij after capturing El-Baba. This was stated by President of Turkey Recep Tayyip Erdogan, reports Reuters, reports "Ukrainian truth".
Manbij is located 50 km from El-Baba, released last week and controlled group the people's protection units (YPG and PYD), which Ankara considers a terrorist offshoot of the Kurdistan workers party (PKK).
Erdogan said that it was time to push the Kurdish self-defense forces in the Eastern part of the Euphrates.
However, he ruled out any cooperation between the Turkish army and the Syrian democratic forces that include Kurdish self-defense forces.
We will remind, last week the Turkey-backed Syrian rebels said about taking full control of the town of al-Bab in Northern Syria, which previously was fully under the control of the "Islamic state".
It was also reported that the Free Syrian army supported by Turkey, faced with government troops in Northern Syria.
Comments
comments