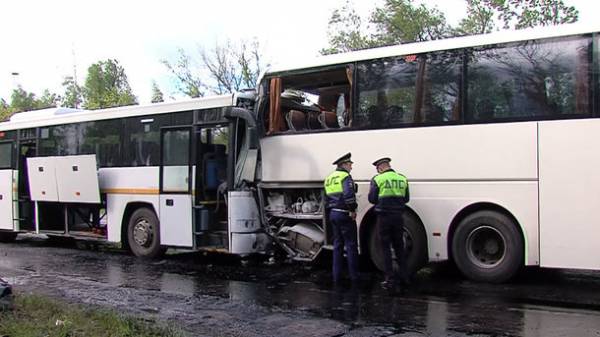 Eight children and five adults were injured when two buses collided in the Kolomna district of Moscow region.
About it reports "RIA Novosti", citing a source in the emergency services.
"On the 105th kilometer of the Federal highway M-5 faced buses Scania and MAN. Previously, injured 13 people, including eight children, were in the bus Scania", – said the source.
According to him, the bus with children was headed toward Moscow.
As said the representative of the operational headquarters on the site of emergency, the collision occurred two miles North of the village of rainbow.
According to the revised data, in the bus MAN was 38 passengers, and Scania – 11 passengers, including eight children.
All the victims the first medical aid was provided on the spot, then sent to the Central regional hospital in Kolomna. According to district administration, the children involved in the incident, received minor injuries.
Circumstances of incident are investigated.
Earlier it was reported that six Ukrainian citizens were killed as a result of collision of the truck with a minivan in the Novgorod region of the Russian Federation.
Comments
comments