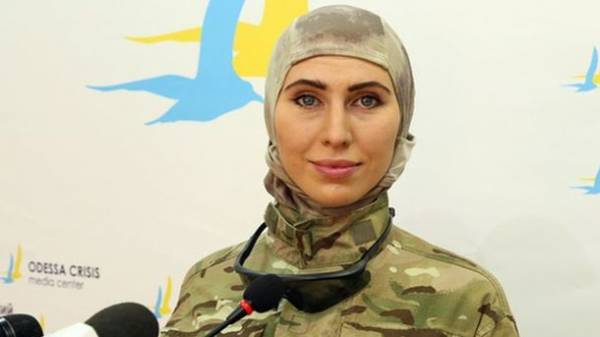 Wife Osmayev amine Okueva commented on the attempt on the life of her husband. In her opinion, and the President of the Russian Federation Vladimir Putin and Ramzan Kadyrov in his own way interested in the death of Adam Osmaev. She told about it in interview LB.ua.
"A Ukrainian court has acquitted Adam, but the Russian court continues to insist that Adam was preparing an attempt on Putin. Putin can't forgive that such a person is not just released, and even respect in Ukraine. And Kadyrov – "six" of Putin, so without his permission he will do nothing. But the fact that each of them has a stake – it's true. Everyone has private moments," she said.
Okueva believes that it will be possible to reach the customers of this crime.
"This is very important. This is an important fact that Russia is the actual terrorist and subversive activities on the territory of Ukraine. They understand that in the Crimea, in the Donbas, they have all stalled, it ended with tales of the good life, and the people in the region are unhappy. Therefore, they can only undermine the country from within by terrorist acts," added Amin.
"When they got into the car, unknown persons took out of the box Glock pistol and shot in the chest Osmayev. In response to Amina from your pistol took a few shots in hand", – militiamen reported. Osmayev and assailant with gunshot wounds was hospitalized.
Media wrote that the personal killer of Ramzan Kadyrov Arthur Danisultanov-Kurmakaev was posing as a journalist named Alex Werner.
Comments
comments