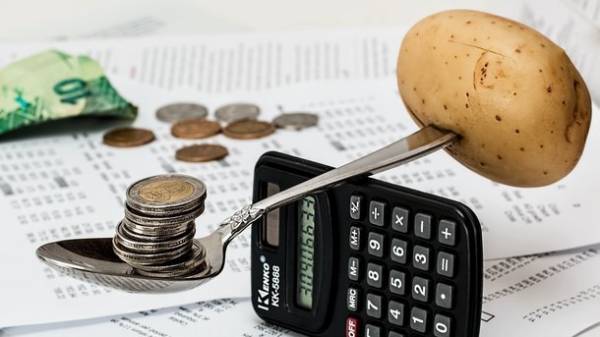 Consumer prices in Ukraine in August decreased by 0.1%, but in annual terms (compared to the same period last year) inflation accelerated to 16.2%. According to the State statistics service of Ukraine (gosstat).
The office recalls that in July inflation slowed to 0.2% compared to 1.6% in June and 1.3% in may, but in annual terms the growth of consumer prices by the end of July accelerated to 15.9% from 15.6% in June and 13.5% by the end of may.
SEE ALSO
What will happen to the Ukrainians in 2018: the national Bank gave the forecast
The main reason for the acceleration of inflation in annual terms was not as significant a decrease in prices for food this year as last, due to the worst weather conditions and the changed international situation.
SEE ALSO
As a result of the "modernization" of pensions to sharp inflation in Ukraine: how to increase pensions and rates
The state statistics service said that since the beginning of the year inflation amounted to 8.1%.
We will remind, the National Bank of Ukraine in General that expect inflation at the end of 2017 will slow to 9.1%.
We will remind, earlier experts already predicted that inflation in 2017 may exceed the budgeted forecast of 8.1% and compared to last year.
Comments
comments