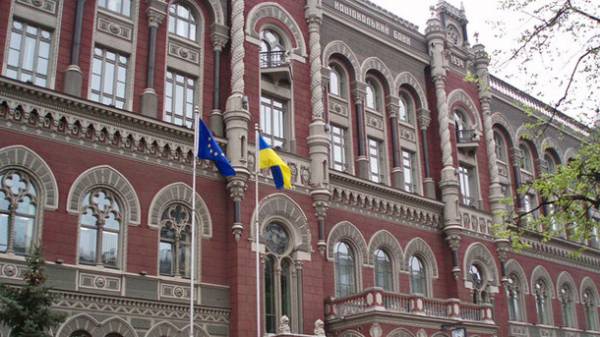 The national Bank of Ukraine (NBU) predicts the conservation of the current account deficit of the balance of payments in the coming years at the level of 4 billion US dollars. This was announced by Director of the financial stability Department of the Central Bank Vitaly vavrischuk.
"In the external sector, there are certain risks that, fortunately, I have a compensator. The main risk is the current account deficit of the balance of payments. According to our forecasts it will remain at 4 billion U.S. dollars over the next few years," he said during the XII Annual banking conference in Kyiv on Thursday, June 1.
Vavryshchuk noted that this funding gap, Ukraine will need to raise capital in foreign markets. Accordingly, the NBU and the government should focus on improving the investment climate, to resume the inflow of foreign capital.
"Debt capital so far we have not comes. Foreign direct investment has fallen sharply for the first quarter, reaching about 100 million US dollars, which is very small. Today the current account deficit to a considerable extent is covered by the population, which sells currency from their savings. This currency is, in fact, provides an existing balance of currency in the interbank market and a certain stability of the hryvnia" – he said.
Head of analytical Department of group of ICU Alexander Valchyshen, in turn, noted that the projected level of the NBU current account deficit is a natural consequence of economic development. It can even increase if the economy will accelerate growth.
At the same time, the expert noted, risk is the statements of some representatives of the authorities – politicians, legislators and expert community on the need to simultaneously maintain a stable exchange rate, and interest rate, and thus target a GDP growth of 6-7%.
"In my opinion, those are mutually exclusive goals. In the short term it really, if a country has a large external creditor, whether the international monetary Fund, the world Bank or any other lender, official and/or private. But the foreign currency loans tend sharply "stop." The result will be another surge in demand for foreign exchange reserves. As a result, the NBU will be in the same situation, in which he remained always when there is domestic demand for foreign exchange reserves and the Central Bank for political reasons will not be able to deny him the satisfaction due to the necessity of maintaining stability in the country. Of course this opens the way for another sharp devaluation," explained Valchyshen.
Comments
comments