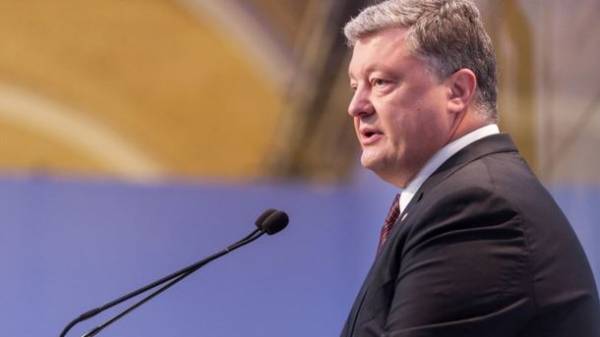 President of Ukraine Petro Poroshenko hopes that next year the international forum "Yalta European strategy" will be held in Ukrainian Yalta.
The head of state said, in opening the plenary meeting of YES in Kiev.
"Free the world has entered a new phase of the struggle for world order. If we lose this battle it will not be a world of democracy. But if we win, we still don't know what will be the new world. … We have to remain United and to overcome the minor differences between the EU and the USA. … I advocate the further development of the European Union, a new Europe that will be able to meet the challenges of the 21st century. … The associated countries, the neighbors must be attached to discussions about the future. … It would be unfair to leave in uncertainty the European countries that are struggling for a European future", – he said.
Note that it hoped that the next meeting will be held in Yalta, said during the opening remarks and Ukrainian businessman Victor Pinchuk, whose Fund is one of the organizers of the YES.
See also: the Yalta European strategy YES: what you need to know
Speaking about the situation in Ukraine, the President noted that the visa-free regime and the Association Agreement hung in the balance. For days the militants fired at the Donbass. We teetered on the brink between chaos and uncertainty. And someone already uncorked bottle of Crimean wine and arranged the chairs in Yalta to divide the world. I liked the phrase: "No chance". Will see you next year in Yalta… the Jews said "next year we'll meet in Jerusalem" – said the President.
Yalta European strategy (Yalta European Strategy, abbreviated as YES forum) is an annual conference organized by the Victor Pinchuk Foundation.
The conference gathers the most influential politicians and businessmen of Ukraine and the world, it has been held annually since 2004.
The aim of the conference is the development of Ukraine and its European future, as well as establishing international ties.
The founder of the Yalta European strategy, Victor Pinchuk, a prominent Ukrainian businessman and philanthropist.
Comments
comments