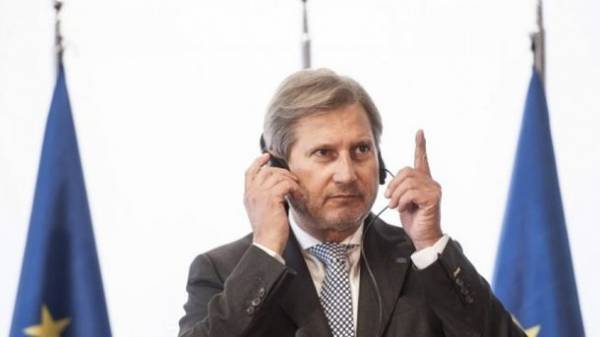 European Commissioner for European neighbourhood policy and negotiations on expanding Johannes Hahn said that now there is no threat that the European Union can suspend the visa-free regime for possible concern to the implementation process of reforms in Ukraine. He said this at a press conference in Kiev.
According to him, the introduction of a visa-free regime must be seen as a positive thing.
"This is a positive, honestly, we rightly should be happy and celebrate accordingly that held on the visa liberalization. And we should not speculate, if this mechanism of suspension may be running at some point. There is nothing to indicate that there are no reasons, and I hope that there will never be reasons for this," said Gan.
Also, the Commissioner noted that the reforms that Ukraine had to carry out and perform for visa liberalization, should be properly implemented and not be subject to revision.
Thus, Gan said that if implemented the reforms will not be cancelled, he does not see any problems that could affect bezviz for Ukrainians.
As reported, Ukraine for visa-free regime with the EU it was necessary to perform 144 requirements. The EU has repeatedly stressed that the Ukrainians fully deserved bezviz because you have met the necessary conditions 144.
At the same time, the EU had established the legal justification for suspending visa-free regimes with all countries, whose citizens violate the conditions under which visa-free regime. In particular, this mechanism can be applied in the case of migration risks.
Visa-free regime will allow Ukrainians to stay in the EU for up to 90 days within each 180-day period. They must not seek refuge or trying to find a job. It would be a violation of European law. Also the Ukrainians to visit the EU countries must prove their purpose of travel.
Comments
comments