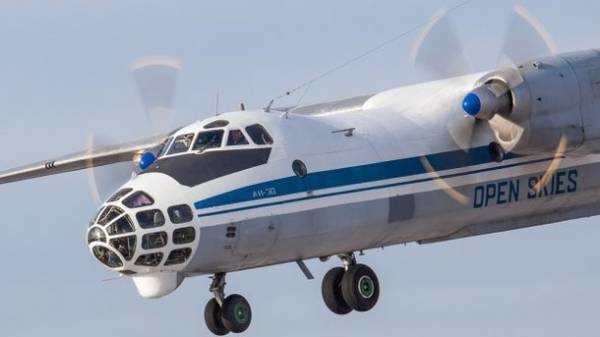 The representatives of Italy and the USA will carry out observation flight over the territory of Russia and Belarus under the Treaty on open skies. This was stated by the head of the Russian national Centre for reducing nuclear danger Sergey Ryzhkov, reports "RIA Novosti".
It is noted that the flight will be made in the period from 24 to 28 April.
"In the framework of the implementation of the international Treaty on open skies, a joint mission of Italy and the United States will perform an observation flight over the territory of a group of States parties of Belarus and the Russian Federation on the Romanian observation aircraft An-30," – said Ryzhkov.
According to him, on Board will be attended by Russian representatives, who will monitor compliance with the Supervisory parameters.
Reference: observation aircraft An-30 belongs to the class of aircraft, not intended to use any weapons. The plane and installed on the observation equipment have passed the international certification, which was attended by Russian experts, which excludes the use of technical means, not covered by the contract.
Recall, the open skies Treaty was adopted by the 27 member States of the Organization for security and cooperation in Europe (OSCE) in 1992 in Helsinki. Its goal is strengthening of mutual understanding and trust. Now parties to the Treaty "open sky" is 34 States.
Comments
comments