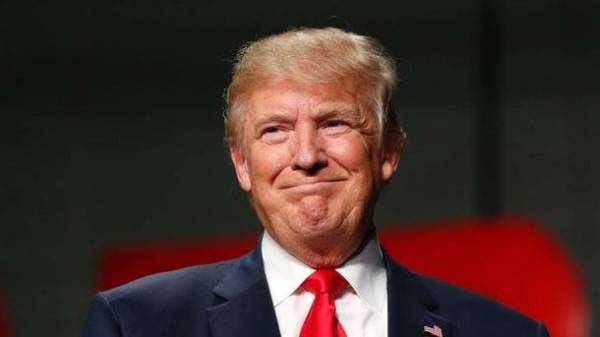 The President of the United States Donald trump admitted that he would like to find a diplomatic solution which would allow to stop the nuclear program of North Korea. But he did not rule out that "big, very big conflict" can begin. It is reported by The Guardian, Recalling that these words of the President of the United States sounded the end of the week during which Washington was trying to find a way to get Pyongyang to abandon new nuclear weapons testing, reports ZN.ua.
U.S. Secretary of state Rex Tillerson said that he was prepared to hold direct talks with North Korea, but only under the condition that the regime of Kim Jong-UN is ready to dialogue about the complete rejection of nuclear weapons.
The commander of the Pacific forces Admiral Harry Harris told the Senate that more tension with North Korea was not.
President Donald trump responded to his words. "There is a possibility that we will have a big conflict with North Korea. For sure," said trump. "We would like to resolve the situation diplomatically, but it's very difficult," he added.
Trump believes that China has changed its point of view and is willing to help to put pressure on the regime of Kim Jong-UN after the visit of the Chinese leader XI Jinping in the United States. "I am convinced that the Chinese leader is trying his best. He just does not want to see upheavals and deaths. It is not necessary. He's a good man," said the American President.
"He loves China and its people. He would like to do something, but it is possible that he won't," added trump.
We will remind, the Minister of foreign Affairs of China Wang Yi said that the situation on the Korean Peninsula is critical, and a peace agreement is the only correct choice in the nuclear dispute with North Korea.
Comments
comments