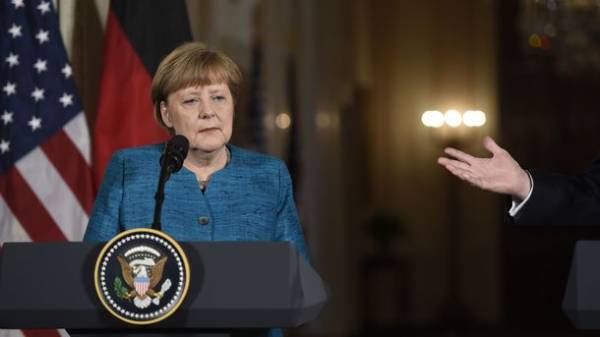 You need to find a solution to the situation in Ukraine, but in parallel we need to improve relations with Russia, said German Chancellor Angela Merkel.
"We have to find a solution to the problem (of Ukraine – ed.), it should be safe solution. But relations with Russia should improve as well," she said at a press conference in the White house after talks with US President Donald trump.
According to Merkel, trump supported the Minsk process.
The Chancellor stressed that the Minsk process is "a good basis" for resolving the situation, but, unfortunately, the settlement process is not completed.
Earlier, the President of the United States Donald trump gave a high assessment to the efforts of German Chancellor Angela Merkel and French President Francois Hollande in the process of resolving the conflict in Ukraine.
"I appreciate the leadership of Chancellor (the Angels ed.) Merkel along with French President (Francois Hollande – ed.) in resolving the conflict in Ukraine", – said trump during a joint press conference with Merkel.
Comments
comments