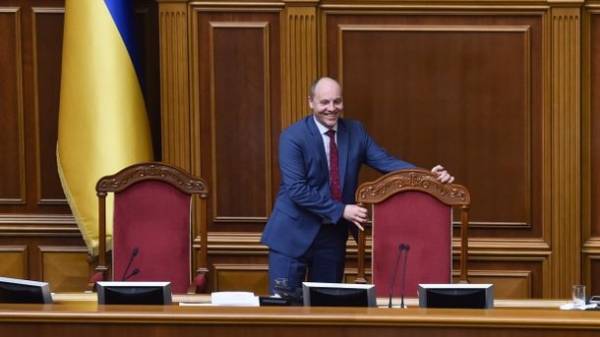 The head of the Verkhovna Rada Andrew Parubiy congratulated Ukrainians with a long-awaited decision of the European Parliament for visa-free regime and reminded how to do this and the Ukraine itself. He said this during a meeting of Parliament, reports 112.ua.
After the announcement of the news in the Assembly hall, the deputies welcomed the decision of the European Parliament with applause.
"Only that the European Parliament approved a visa-free regime between Ukraine and European Union countries. I sincerely congratulate all of our countrymen. I will remind, 144 requirements was for the Ukrainian Parliament. 144 reform, which changed the Ukraine, which brought us closer to European standards of life", – said Parubiy.
As you know, today the European Parliament voted for granting Ukraine visa-free regime. This decision was supported 521 MEP.
In turn, the President of Ukraine Petro Poroshenko declared that while early to rejoice to the decision of Europe. According to him, today's decision of the European Parliament does not mean open borders.
Now the decision of the European Parliament will have to approve the EU Council on 26 April, then in may, a ceremony of signing the document. After all these procedures the decision will be published in the official journal of the European Union and after 20 days bezviz for Ukraine will come into force. Tentatively it will be in June.
Comments
comments