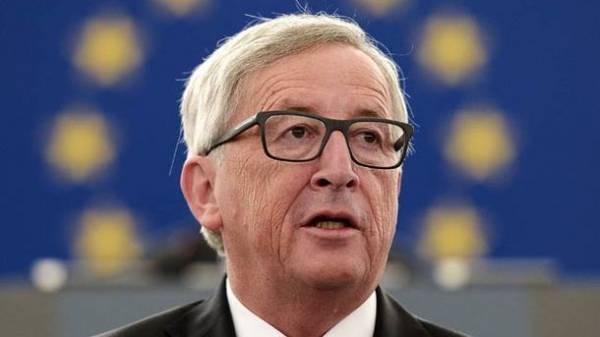 European Commission President Jean-Claude Juncker delivered his speech on the situation in the European Union in the French language, because, according to him, the English language loses its meaning in Europe. It is reported by Politico, reports "Ukrainian truth".
"I hesitated between English and French… But me and speak French," said Juncker in Florence, where he made his speech.
"Because the English language is slowly but surely losing importance in Europe", – said the President of the European Commission.
He reminded that next Sunday, France will host the second round of presidential elections.
"And I want the French people to understand what I'm talking about the importance of the EU", – said Juncker.
It should be noted that Juncker's comments came amid rising tensions between Brussels and London.
Last week after a meeting with Prime Minister of great Britain Teresa may, President of the European Commission, said: "I left the residence of the Prime Minister ten times more skeptical than before."
On Thursday, Theresa may, accused Brussels of trying to influence the election campaign in Britain.
The President of the European Council Donald Tusk said that the overabundance of emotions before the start of negotiations on the withdrawal of Britain from the EU might make them impossible.
Comments
comments