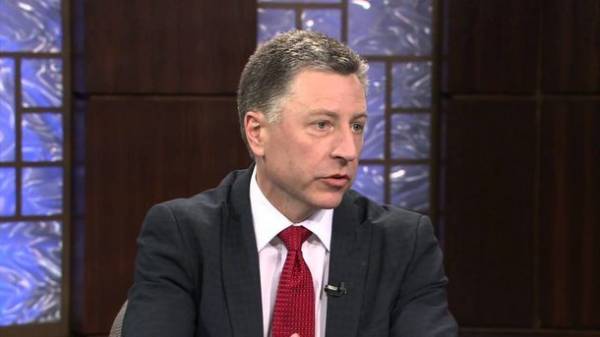 Ukraine should not return a nuclear weapon. This opinion to "Direct" the TV channel was expressed by the special representative of the United States Ukraine Kurt Volker, – the "Browser".
"It wasn't a mistake (the fact that Ukraine refused from nuclear weapons. – Ed.). If Ukraine joined the countries that have renounced nuclear weapons, this would not be a good solution. I don't think nuclear weapons would be positive for Ukraine. I would not like to see Ukraine again reduced this process", – said the special representative.
"We have large security concerns with Russia in the East and the annexation of the Crimea. In fact, this is a big security issue, because in 1994 no one thought that Russia could do so. Nobody expected that there will be such a problem on which we must work. The restoration of the sovereignty of Ukraine must be through the defense system of Ukraine. In Kiev needs to talk about how people will live, which are located in the East of Ukraine", – said Walker.
He again stressed that he considers the refusal of Ukraine of nuclear weapons was the right decision.
Recall
Comments
comments