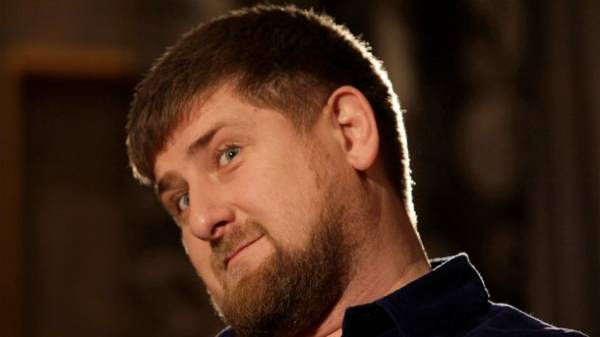 The head of Chechnya (Russia) Ramzan Kadyrov invited the President of France, Emanuela the Macron and German Chancellor Angela Merkel personally test, break in Chechnya, the rights of sexual minorities. He wrote about this on my channel Telegram, transfers "112 Ukraine".
"We should not accuse the Russian media of defamation, and by this time to be guided by false information. The French President Makron, taking Merkel, in search of truth may visit the Chechen Republic. Doors are open!" – Kadyrov wrote.
We will remind, Emmanuel macron at a joint press conference with Russian leader Vladimir Putin said that was not allowed by the Russian media, Russia Today and Sputnik to his electoral headquarters during the presidential campaign, as they act as a propaganda Agency.
Earlier, the head of the Chechen Republic Ramzan Kadyrov called the "dirty devils" authors of articles about the persecution of gays in Chechnya, asking them to apologize on his knees.
As reported, the Russian "the New newspaper" has addressed in law enforcement bodies with complaints to threats after publishing an article about mass arrests and torture of residents of Chechnya sexual orientation.
Previously in "Novaya Gazeta" published an article about the harassment in Chechnya of male sexual orientation. According to the publication, in recent weeks police detained about 100 people, at least three men killed. The Chechen leadership denies these accusations.
Comments
comments