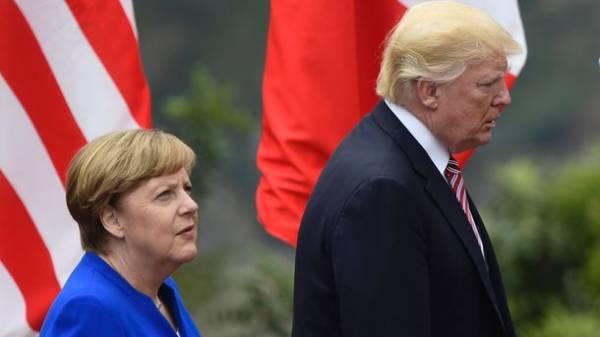 The US President Donald trump called his relationship with German Chancellor Angela Merkel "absolutely fantastic". This was during a regular briefing informed the press-Secretary of the White house Sean Spicer, – the "life".
"His relationship with Merkel trump has described as absolutely fantastic. They get along well with each other, trump respects her," said Spicer.
He added that during the negotiations G7 trump and Merkel continued to work to strengthen ties.
Earlier, the head of the United States repeatedly criticized the German leadership due to the insufficient, in his opinion, the allocation of funds for the needs of NATO.
After the summit "the Big seven" in Italy, Angela Merkel said that Europe can no longer rely on others. According to several German media, so Merkel showed that he does not consider US a reliable partner.
Comments
comments