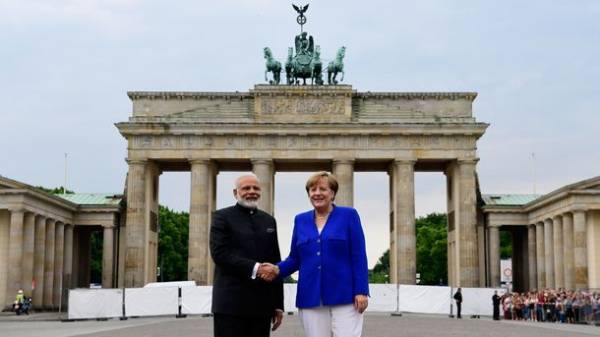 According to the results of 4 German-Indian intergovernmental consultations, which took place on Tuesday in Berlin agreed to annually allocate 1 million euros for joint innovation projects. It on a press-conferences were told by the heads of delegation, German Chancellor Angela Merkel and Prime Minister Narendra modi, reports UKRINFORM.
"Today we witnessed the signing of the development budget, together with India is 1 billion euros," – said Merkel.
He said that each year will be allocated about 1 billion euros, among other things, the project "Smart city" and the development of renewable sources of energy. Already established partnership in the field of solar energy, which India, according to Merkel, is developing at an impressive pace.
The Chancellor welcomed the Indian partners for their commitment to the Paris climate deal and promised Germany's support in this matter.
She also called for a resumption of consultations on frozen negotiations on the conclusion of a free trade agreement between the EU and India.
Comments
comments