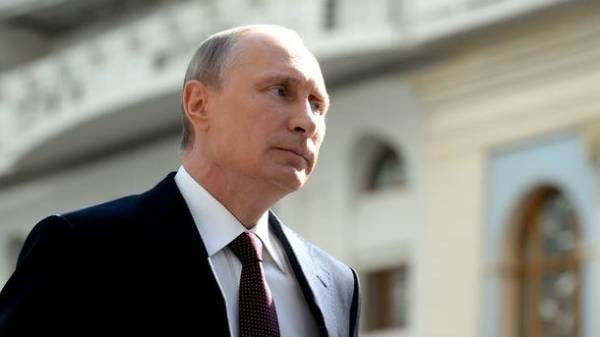 The Russian presence in Syria to Russian President Vladimir Putin not to fight with terrorists, and as a bargaining chip in dealing with the West. This opinion was expressed on air of TV channel "112 Ukraine" the former adviser to the Russian leader Andrei Illarionov, the "GORDON".
According to him, Russia wants to be home in the middle East.
"As a result of several calculations. First, as a trump card in dealing with the West, with the same United States. Secondly, therefore, as if Russia chooses the former Soviet legacy, old client. And third, as a real force to be reckoned with. And in the middle East it is true: whose boots on the ground, and he is an active participant in deciding the fate of a particular region or country," said Illarionov.
He also noted that, at first, Syria was also desired RF, as an argument in the negotiations on Ukraine, but then I realized that this option is not working.
"And, of course, as the application for the formation of a completely new coalition which began to take shape. Because it turned out that the real "big three", like a caricature it seems, is now not Russia, United States, United Kingdom, as it was seventy years ago, Russia, Syria, Iran. You can dream about something else, but it turned out what happened," – said the former adviser to Putin.
Previously the American expert Jason Smart was told that for the Russian presence in Syria is a way to influence the Arab countries and to have at its disposal a huge military base and North Korean interest is to interfere with the United States.
Comments
comments