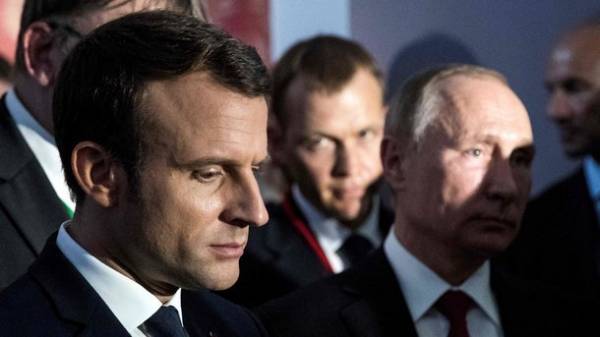 In Russia positively assess the talks the President of Russia Vladimir Putin in Paris with French leader Emmanuel Macron. This was stated by first Deputy head of the international Committee of the Federation Council Vladimir dzhabarov, reports RIA Novosti.
In his opinion, Putin's visit to France was successful.
"I believe this visit (the Russian leader) successful negotiations of the heads of state lasted almost three hours. Disagreements, but the Macron wanted to show that he is an independent player, and he did it," — said dzhabarov.
One of the most positive moments for Putin was that, in his opinion, that macron is not demanded from Russia for the removal of Syrian President Bashar al-Assad from power
"This is not the first European leader, which puts in first place the removal from power of Assad," the Senator said.
As reported, the French leader at the end of talks with Putin declared that is ready to impose new sanctions against Russia in case of escalation of situation in Donbas. The Russian President answered that the anti-Russian sanctions will not help the normalization of the conflict.
Also, Emmanuel macron said that he wants to strengthen cooperation with Russia to search for ways to establish peace in Syria.
Comments
comments