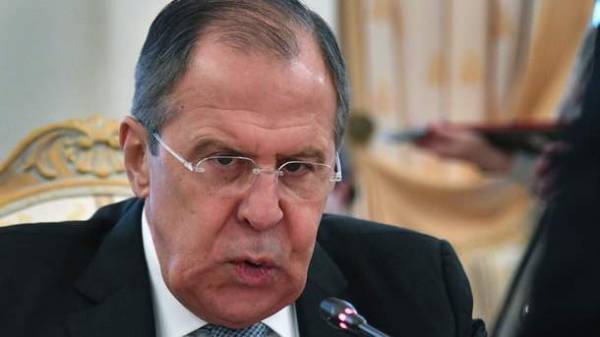 The Minister of foreign Affairs of Russia Sergey Lavrov said that the President of France Emmanuel macron has accused Russia of Russia Today and Sputnik in the dissemination of false propaganda by the "inertia" which "unleashed" the Obama administration. He said this at a press conference in Moscow.
"I think that here, in these estimates, reflected inertia is known anti-Russian campaign unleashed yet the Obama administration and seized a number of other countries, including in Europe. And from this inertia of our Western partners can not escape," – said Lavrov.
He stressed that "no facts".
He stated that, according to independent British structures, in the activities of Russia Today and Sputnik "any violations of journalistic ethics it was revealed not".
"The most important thing in all these accusations in different directions – we do not see any concrete fact – not about hackers, nor about any underhanded business to intervene in elections almost all countries of the Western world, nor on the question associated with the alleged violations of rights of LGBT people in Chechnya or other parts of the Russian Federation", – said Lavrov.
According to him, if there are names and facts, "our answers will be specific".
"Irrelevant to the vast majority of accusations, we do not have. If something is particular – present a fact," he said.
As reported, on may 29, the President of the French Republic Emmanuel macron has accused the Russian media, Russia Today and Sputnik in spreading false propaganda.
"I can have a perfect relationship with foreign journalists, if they are journalists. Politicians have a responsibility to tell the truth, if someone is spreading slander, it is no longer journalists," said macron, asked about the challenges of getting some Russian journalists of accreditation from his campaign headquarters during the recent presidential campaign.
"Russia Today and Sputnik were spreading false information and slander, and I believe that they didn't have room in my headquarters during the election campaign," – said the President of France.
He said that during the election the democratic campaign, "some so-called media acted under the influence of any political interests."
"Russia Today and Sputnik did not behave like the press, as journalists. They acted as the organs of influence, as organs of propaganda, false propaganda," stressed macron.
Comments
comments