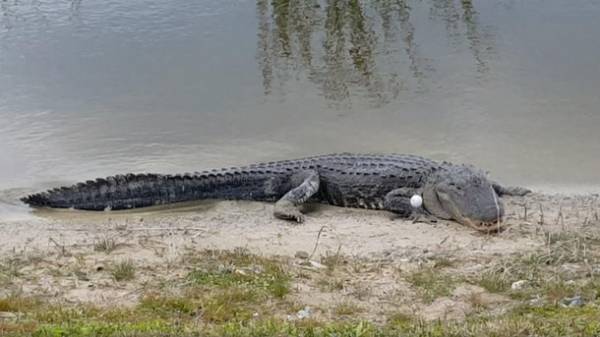 Two guys from South Carolina who gave a young alligator beer, charged with mockery of wild animals.
20-year-old Joseph Andrew Floyd Jr. and 21-year-old Zachary Lloyd brown faces a fine of $ 300 for what they published in social networks photos in which one of them holds the neck of the alligator, and the other pouring her beer into the mouth from the jar.
After the photo became public, the guys complained to the Department of natural resources South Carolina.
The investigation revealed that Floyd and brown met a reptile near the town of Savannah, Georgia. They caught passage via a country road of a predator, drink his beer, and then carried to the pond and released.
Two men have been charged with harassment of wildlife after posting photos to social media. https://t.co/yRJr2fkLxb #SCDNR pic.twitter.com/eMOK3jl3md
— SCDNR (@SCDNR) on may 26, 2017
Comments
comments