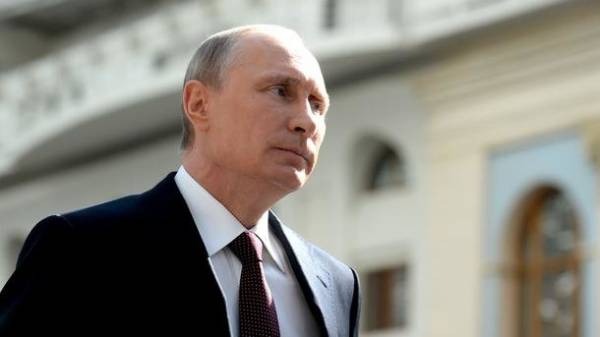 The first meeting of Russian President Vladimir Putin and his French counterpart Emmanuel Macron will be of a more informal nature, with no estimates on its results to give it is not necessary. This was stated by the assistant to the Russian leader Yury Ushakov, reports "RIA Novosti".
Ushakov said that in the first place Putin will visit the Versailles exhibition dedicated to the 300th anniversary of the first visit of the Russian monarch Peter the great to France. It will also be a macron.
After that, according to him, the leaders of France and Russia will hold the first meeting of the informal talks, "in order to better feel the nuances of the positions of Russia and France and to establish a working contact."
In addition, after the planned meeting in a broader group, and then a press conference.
Ushakov said that during the first meeting between Putin and Macron will be no signed documents, only getting acquainted with each other.
"This is the first meeting, and the presidents want to meet you, get to know each other and to agree on subsequent contacts, in which, undoubtedly, will be signed, and the agreements and documents. And this is an informal meeting with a fairly extensive agenda," – said the presidential aide.
According to him, will consider issues of cooperation between Russia and the EU and the Syrian crisis, in which France takes a tougher stance, especially the relationship of Bashar al-Assad.
As reported, the macron commended his American counterpart Donald trump, but compared to Vladimir Putin, he said that he respects him, but in the negotiations he will be demanding a dialogue to Russia.
Comments
comments