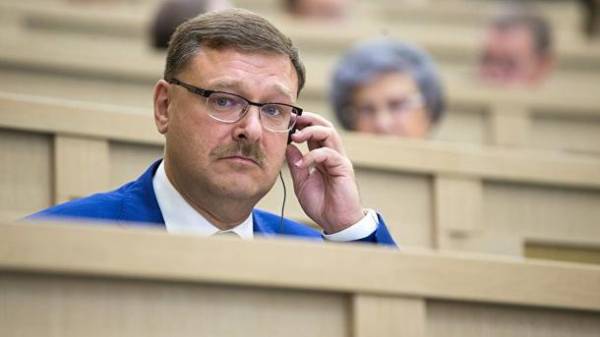 In Russia believe that the US, Japan and South Korea to provoke North Korea. The head of the Federation Council Committee on international Affairs Konstantin Kosachev stated on his page in Facebook, commenting on another missile launch of the DPRK.
"Another missile test conducted by Pyongyang the day before, confirms the cyclical, vicious and dead-end nature of the situation. A kind of competition of the projectile and armor. USA, Japan and South Korea put pressure on the DPRK politically, economically and military measures. Many of them look very provocative – testing on the teachings of the North Korean attack on the capital, the deployment of a missile defense system THAAD and, last but not least, the threat to change the regime by force", – he wrote.
According to Kosachev, the military solution to this conflict there can be in principle. "Neither one of the parties. The output can only be found in breaking the vicious circle of mutual threats. But this is politics, diplomacy and assurance. Guarantees of non-interference on one side. Collective and certified by the same Council. Guarantee compliance of security Council resolutions, return to the non-proliferation regime and the resumption of cooperation with the surrounding world on the other.
Such guarantees can only be mutual and collective. Therefore, we have one of resume format "the six" with participation of the mentioned countries as well as China and Russia. Last two for this, I'm sure ready," he added.
Earlier it was reported that North Korea on Monday launched a ballistic missile of type Scud missiles, which flew about 450 km and fell in the area of exclusive Maritime economic zone of Japan.
Comments
comments