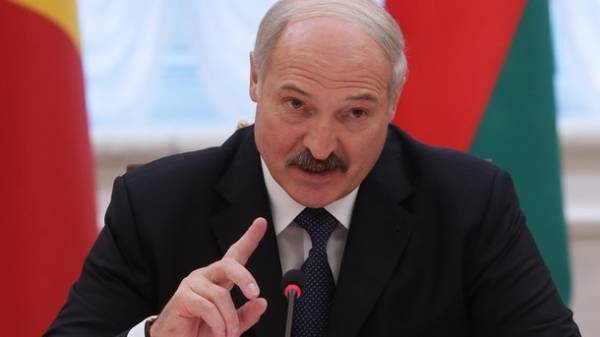 President of Belarus Alexander Lukashenko believes that his country does not need the West, but because of the geographical location Minsk must pursue a multi-vector policy, not only to cooperate with Russia. He stated this during a meeting with Governor of Nizhny Novgorod region, RIA Novosti-Ukraine.
He explained that Belarus has not departed from the foreign policy of the Russian orientation, as the West does not add up.
"Do not worry, if someone will say that somewhere we turned, turned to the West or somewhere else. We understand its place: we in the West no one needs… And I "love" in the West, ever (past – Ed.) then nothing has changed," – said Lukashenko.
According to him, since Belarus is located in the centre of Europe, Minsk is forced to conduct multi-vector policy, in order to "save the country, the security, sovereignty, independence, stability, people lived normally, including the Russians."
Lukashenko stressed that Belarus "could not quarrel with either Russia or the West, nor with Ukraine."
Lukashenka also noted that Belarus does not intend to abandon the Russian language.
Lukashenka reminded that the vast majority of people in the country use in their life Russian language. "The fact that the Belarusian language is not forgotten — as it should be. We (Russian – Ed.) never give up," added the President of Belarus.
We will remind, recently Russia and Belarus have resolved all controversial issues in the oil and gas sector. "We have agreed to settle all disputes in the oil and gas sector. In fact, not agreed, and we settled. Agreed on how and in what time frame will do it. We'll do that in the next 10 days," – said Putin.
Comments
comments