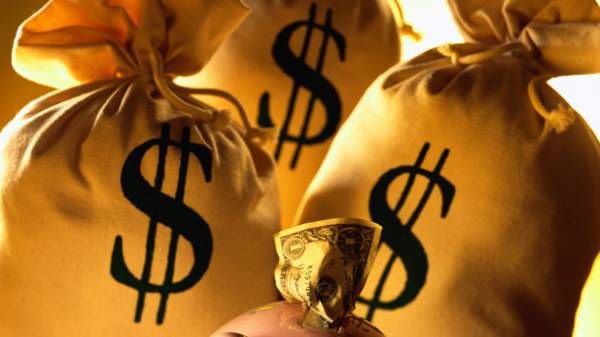 The court declared illegal the refusal of the Ministry of Finance to disclose details of the restructuring of the debt of $ 23 billion, signed by Special creditors ' Committee of Ukraine. This became known from the decision of the Kyiv administrative court of appeal of 17 may 2017, writes "Commander in chief".
This court upheld the findings of the first instance about illegality of refusal of the Ministry of Finance to disclose details of the deal two years ago.
We will remind, in the summer of 2015 after six months of negotiations, Ukraine agreed to restructure almost $ 23 billion debt. 20% of them – 3.6 billion dollars – creditors agreed to write off. The maturities of debt that has not been written off, rescheduled for 2019-2027. Thus, the first payment to Ukraine was delayed for 4 years, and the savings of about 11.6 billion dollars left in the economy.
27 August 2015, the Cabinet unanimously approved the terms of restructuring Eurobonds Ukraine, which was agreed with the creditors ' Committee. "Ukraine to avoid default and had the opportunity to develop and to restore economic growth," said Finance Minister Natalia Yaresko.
As stated in the lawsuit, the lawyer in Kiev in September 2015 has applied to the Ministry of Finance with a request to provide copies of all signed and approved documents, which related to borrowings by the following entities:
government Eurobonds and Eurobonds of SOE "Financing of infrastructure projects" (Fininpro) – $ 18 billion;
government guaranteed external foreign currency loans of state enterprises (Ukravtodor, Ukrmedsnab, CB "South") is about 0.7 billion dollars;
Eurobonds of Kiev – about 0.6 billion dollars Eurobond uz – $ 0.5 billion;
external (private) debt Oschadbank and Ukreximbank – 2.8 billion dollars.
Also, the plaintiff was required to provide copies of documents signed by Natalia Yaresko and his team in negotiations with the Special Committee of creditors (Franklin Advisors Inc., BTG Pactual Europe LLP, TCW Investment Management Company i T. Rowe Price Associates Inc.) – restructuring deals, NDA's, letters and legally relevant correspondence and the like.
In October 2015, the Ministry of Finance informed the requester that under the English law, transactions that were concluded during the placement of t-bills are confidential and must not be provided to third parties.
Counting provided by the defendant unreasonable, the lawyer appealed to the District administrative court of Kyiv, which is February 23, 2017 granted the petition. The Department appealed, but lost.
The appellate administrative court came to the conclusion that the government failed to provide proper and valid evidence to support the plaintiff requested confidentiality of information.
The Ministry of Finance may file the appeal within twenty days.
Comments
comments