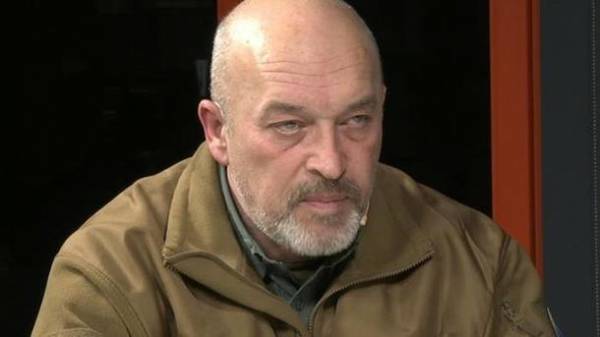 The most optimal option for Ukraine is the cessation of existence of Russia as a state. This was stated in an interview with "Apostrophe" Deputy Minister of the temporarily occupied territories and internally displaced persons Georgy Tuka.
He noted that he does not favour a purely military way the return of the Donbass, but said that against the Ukrainian military used aircraft and missile troops.
"First of all, our army is not so powerful to enter into a confrontation with the regular Russian army. Yes, now our guys are fighting, do it selflessly and heroically. But once again I urge: you have to remove the head out of the sand and openly to say, that against us is not valid aviation against us now are not missile weapons. Are we now to fully fight back in the event the use of such weapons? I have my doubts that we will be able to give a full resistance in the case of Russia's use of aviation and the strategic missile forces (strategic missile troops – ed.). I'm not talking about nuclear weapons – just don't believe that it's possible to use. What makes aviation? To get a taste of enough to see the video from Aleppo," said Tuck.
See also: Nevzorov: Crimea and Donbas, Ukraine will receive back
He noted that Russia is not going anywhere from Ukraine, so you need to prepare to confront it.
"So we need to constantly increase the power of our troops. Anywhere from this neighbor we will not get to. And he, unfortunately, will not disappear. Russia is the enemy. The enemy is terrible. The enemy is crafty. So we just need to prepare. And this takes time. The time and money. A lot of money. For any army to any country in the world – is a huge financial cost. The most optimal variant for Ukraine and, perhaps, for the whole world – is generally the cessation of existence of Russia as a state, in this form, as it is now. From my point of view, the probability of more than thinks about it, the vast majority," added Tuck.
Informed Military expert Alexey arestovich believes that to return the occupied part of Donbass, Ukraine needs to implement the three conditions.
Comments
comments