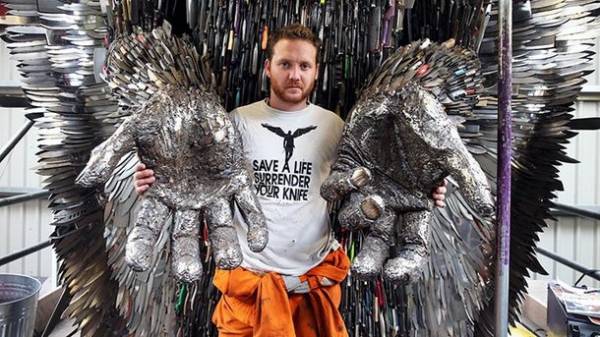 British sculptor alpha Radley created an eight-meter statue of an angel made out of 100 thousand knives of different sizes and shapes. They were used in crimes across England and Wales, reports uk.businessinsider.com.
According to the author, at work, he spent about two years.
Knives Radley received in police stations or in the centre of Metalworking in Shropshire. The organization launched an anonymous program where everyone could take their edged weapons. Each knife was cleared of biological material and blunted.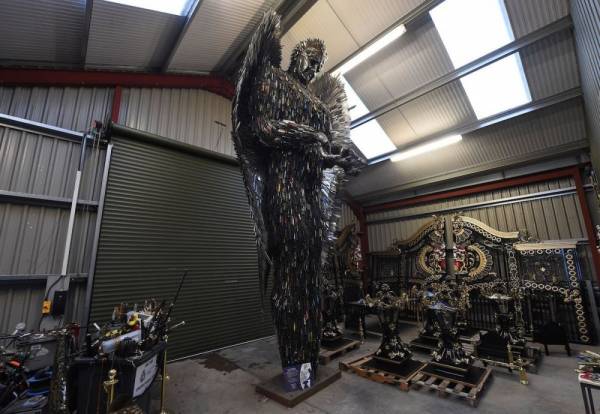 Photo: uk.businessinsider.com
According to the concept of alpha Radley, the sculpture was supposed to be a reminder that the number of violent crimes involving knives in Britain from year to year.
After the angel sculpture was completed, Radley appealed to the government with a request to place a statue in Trafalgar square in London.
Comments
comments