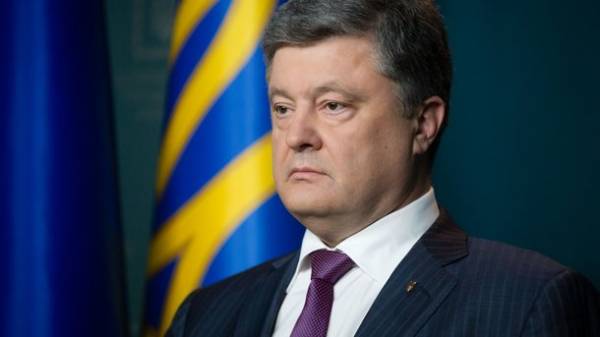 President of Ukraine Petro Poroshenko believes that today the hybrid war with Russia is gaining momentum and the international community must resist it. The President wrote in his article "the Big seven should be face to face with Russia or suffer defeat," published on may 26 Politico.
"A new round of hybrid war Russia is gaining momentum. And its implications extend beyond Ukraine. The tentacles of the Kremlin are drawn to the throats of the key capitals of Europe and its transatlantic allies," the President wrote.
According to him, Russia will not stop its aggression if the world will not respond.
"The West must make commitments on joint action and unite to protect their values and respect for international law," he said.
Poroshenko noted that the hybrid attack Moscow strikes on several fronts, and the priority remains the cyberspace.
"Those who are brave enough to cut the tentacles are under new attack. It has recently become evident in Ukraine. When we have suspended access to social networks, a managed RF, Moscow responded with massive and coordinated cyber attack, supported by information propaganda. Russia activated its information power has already been well-known in Paris, Berlin and throughout the Atlantic to protect their social media agents such as "Vkontakte" or "Odnoklassniki", – said the President.
He also reminded that exactly three years ago, on 26 may, the battle for the Donetsk airport, which lasted several months.
"It also showed the world that it is possible to resist the aggression of Russia. Ukrainian soldiers have shown they are willing to pay with his life for the defence of Western values such as freedom and democracy. Ukraine has proved that it is a reliable bulwark of these values and are willing to do it for international security. Investing in Ukraine's security is an investment in the security of Europe and beyond," – said Poroshenko.
We will remind, Poroshenko noted that, attacking the Ukraine three years ago, Russia has undermined all the foundations of the world and regional order, starting cynical illegal annexation of Crimea and aggression against peaceful Ukraine in the East of our country.
Comments
comments