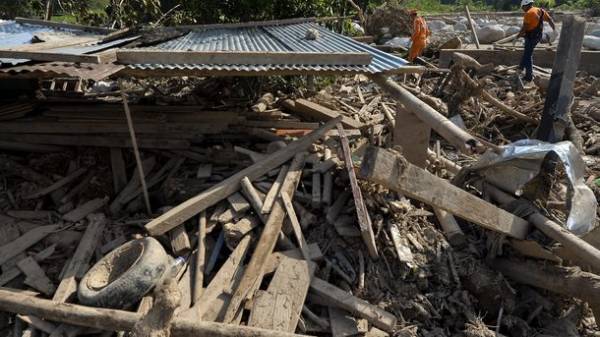 Due to mudflow in Colombia has killed 102 children. It is reported RIA Novosti with reference to the national Directorate of disaster risk.
According to the latest data of the Ministry, total killed 314 people.
In addition, the authorities appealed for help the relatives of the missing 127. Among them three foreigners – citizens of Spain, Germany and Ecuador.
We will remind, from-for heavy rains on the night of April came from the banks of the river Mocoa, Sangoco and MulatoC. They caused a mudslide, which struck the town of Mocoa. Its streets were filled with streams of mud and huge boulders. It disrupted water supply, have any interruptions with electricity and gas.
Comments
comments