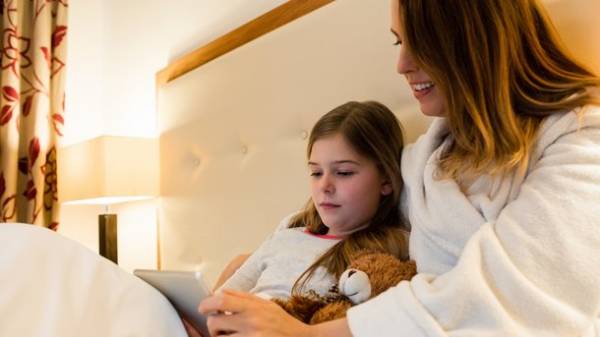 Before the question's dream, had no grounds for ambiguity daytime sleep was mandatory for preschoolers and evening sending to sleep has been tied to the program "good night, kids". Today, theories on parenting, tens, and approaches and methods — often contradictory. Someone to listen: my grandmother, a fashion psychologist or your own child? To put or allow to walk until I drop? The responsibility for decisions lies with the parents and the price of these solutions is health and good mood of the child and the whole family.
To try out different techniques I had and my husband: until the child was one, we have adapted to his regime. But with the advent of the youngest daughter the lack of sleep took possession of the whole family. The decision came along with a doctor-a sleep, a consultant in children's sleep Olga Alexandrova: using her methods, we were able to solve the problem with sleep mode children (son 6 years, daughter — 1.5 years). This experience we will share with you.

NAPS — YES OR NO?
Doctors and child psychologists say: up to three years daytime sleep for children is mandatory, then the question of the individual features. Most importantly, the child received a sufficient daily portion of sleep. Our son of 5 years should not have any problems with daytime sleep, but then to put it had longer, often to no avail: properties hour in bed, the son stood up and continued to play. And in the evening his fatigue manifested itself in a passion.
On the advice of doctors, we stopped the battles for a NAP and just laid son the evening before, to get sleep time back to normal. A surprising discovery: at 21:00, and sometimes even in 20:00 son goes to bed and falls asleep much faster than 22:00 in the old days.
RULES OF SLEEP: DIVIDE THE SCHEDULE INTO PHASES AND ENTER THE RITUALS
The child naturally and easily went to sleep, you need to stick to a certain schedule of activities. Regardless of how many periods of sleep a day exists in the moment of the child, each of the intervals of wakefulness should include several stages.
Active wakefulness. The phase that comes immediately after waking up — time for fun and movement. During this period good activities that will help your child burn off excess energy. At this time, our son attends a pool or developing new bikes in the yard, and baby — having fun on the Playground and playing active games with other Peeps.
Calm wakefulness. Feature child that he needs more time (from 20 minutes to an hour) to get out of phase excitation. So for a natural transition to sleep should help the child to "slow down": play quiet games, read. At this time we have the children make a puzzle or a mosaic, draw, play with the kinetic sand. When children begin to show signs of fatigue — yawning or rubbing eyes, I realize: it's time to move to the next stage.
Ritual. Alarm beacon for the crumbs, which tells him that it will only be a dream. Such rituals can be different for different families (bring to bed a toy to say goodbye to the morning with Pets), but the main and most important ritual — the same sequence of actions, repeated day in and day. A necessary and sufficient time for ritual — about 5-10 minutes. Before the day dream of a daughter we close the curtains and put the doll to sleep: the daughter soon realizes that after that there will be no activity. And before bedtime rituals for both children are: daughter listens to a lullaby, and my son and discussed all the good that happened during the day, and read books.
To fall asleep. The kid, as an adult, it takes time to fall asleep. On average, this period lasts about 20 minutes. In the room at this time should be dark and quiet. It is very important that the child fell asleep independently, and that is where he will sleep all night — and not, for example, at the hands of parents. It will form the correct Association on sleep. The fact that the dream of every person has multiple cycles, between which occur
Micropropagate. During these revivals, we evaluate our environment, and if it is unchanged — we continue to sleep, not locking in the memory of those moments. But when a child who falls asleep in the arms of parents who Wake up in a new environment (in the crib) — it will require the same action to get back to sleep. For night awakenings daughter this moment was decisive. After performing the ritual we stopped to wander around the room with her hands, and began to put her in her crib. At first I or my husband sat beside me holding the little girl by the handle. After some time, began to move a little further — remaining in sight, but doing their own thing (e.g. reading a book). Daughter very quickly got used to that, and since then we all are enjoying a peaceful sleep until the morning.
Comments
comments