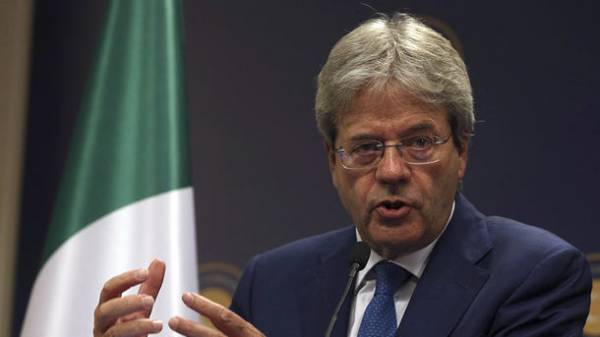 Leaders of the G7 summit failed to move forward and overcome differences on the issue of the Paris climate agreement, said Friday the Prime Minister of Italy Paolo Gentiloni.
Given the fact that the President of the United States Donald trump is still determined with the US position on this issue, "the theme of the Paris climate agreement still in limbo," said Gentiloni at a press conference.
Italian Prime Minister announced deep contradictions remaining between the summit and the USA.
Trump during his election campaign said that the Paris climate agreement is not beneficial to the United States, which has become a cause for concern on the part of the signatories of the agreement.
The Paris climate agreement was signed at the end of 2015 194 countries. The essence of the document is that all countries should limit carbon dioxide emissions and to take some technical measures to prevent global warming.
Comments
comments