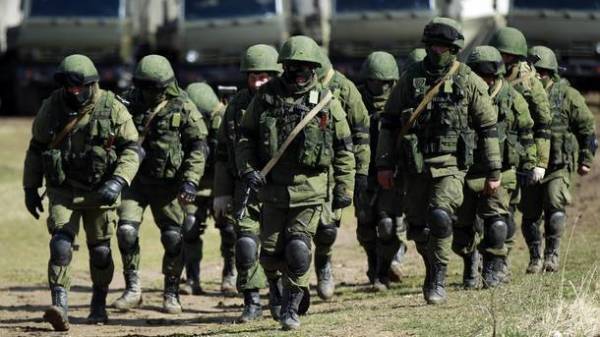 Russia used Ukraine's weakness and made plans to seize the territories, however, with the increasing combat capability of Kiev, the aggressor lost the desire to fight. This opinion was expressed in the comment "observer" by the Russian writer, blogger and analyst Vladimir Golyshev.
According to him, Russia has not got any single strategic plan for Ukraine.
"Moscow has no full-fledged strategic goals in Ukraine. At the time strategic goals were. Initially, the goal was mostly someone else's hands, employing only specialists in special operations to take control of the South-East of Ukraine up to Transnistria. This task failed. Then there was also the very real problem is a dry corridor to the Crimea. Ended real-world tasks," said Golyshev.
SEE ALSO
The Russian division at the Ukraine's borders: named for their possible purpose
The analyst believes that the occupants used the weakness of Ukraine, but now the situation has changed.
"In fact, the strength of Moscow – this is Ukraine's weakness. As long as Ukraine was not an efficient army, until at last she was sane and strong-willed command and while Ukraine does not have any red line, Moscow felt quite at ease. But with the increasing combat capability of the Ukrainian army Moscow has the desire to fight disappears", – said the blogger.
SEE ALSO
American political scientist: Ukraine has demonstrated – Russia is not strong enough
The journalist added: desire disappears because "the United States began to act perfectly with other items", and "the balance of power has changed dramatically".
Informed military expert Alexey arestovich said that Russia was unable to seize the Ukraine, as it has no resources required the army on the horizon "looms" West.
Comments
comments