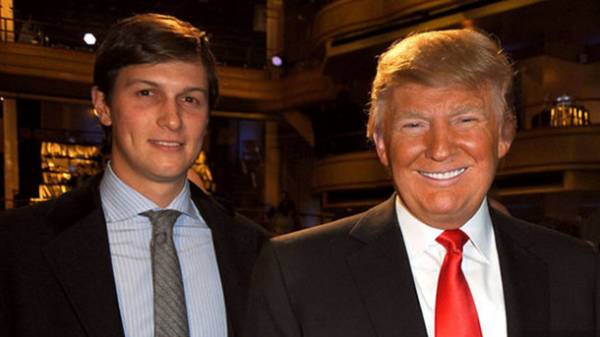 Son of the American President Donald trump, head of the office of innovation at the White house Jared Kushner is a major defendant in the FBI investigation regarding possible Russian interference in presidential elections in the United States. This was reported by the newspaper The Washington Post, citing informed sources.
It is reported that the FBI is interested in meeting with Kouchner, Russian Ambassador Sergey Kislyak and the head of Vnesheconombank Sergey Gorkov, which took place in December last year.
Also in the field of view of the investigators got a part Kouchner in one of the campaign events trump in April 2016 in the Washington Mayflower hotel. During this event, which was attended by the Russian Ambassador, trump made a speech in which he promised to repair relations with Russia.
In addition, the investigation is trying to identify the facts alleged financial fraud involving Kouchner.
As noted, while questioning trump's son-in-law was not.
As reported UNN, earlier, the son in law of the President of the United States has expressed willingness to testify, the Senate Committee on intelligence about possible links of the team, Tramp with Russia.
Earlier it was reported that in the U.S. Congress want to ping trump with Russia via Deutsche Bank.
Comments
comments