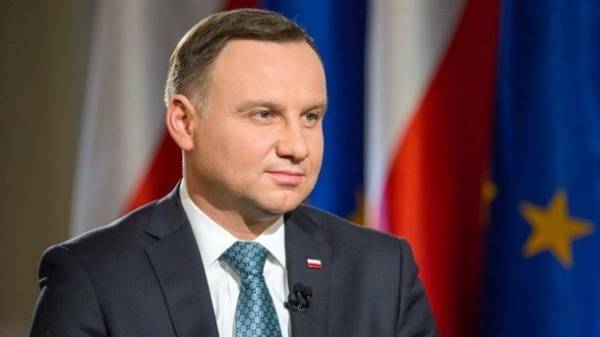 NATO troops are based in Poland and the Baltic countries will remain in place until at least 2022. This was stated by the President of Poland Andrzej Duda at the end of the NATO summit in Brussels, reports "Correspondent" with reference to "Polish radio".
According to him, the wound was planned presence of NATO battalions until 2018, however, the security situation in Europe has now changed the plans of the Alliance.
"Everyone understands that such activity by the North Atlantic ocean are needed. The situation around security is changing. The dividends of peace and tranquility that was the ' 90s and beginning of 2000-x years, tired. Today we need a new view of the world, and everyone understands that," said Duda.
He also stressed that the U.S. leader Donald trump has assured that the United States will respect the Treaty of Alliance on protection of allies in Europe.
As reported, defence conception of Poland argues that the main source of instability in the region and the threat is Russia. The Concept referred to Russia's use of cyber attacks and threats of use of nuclear weapons.
In addition, the Minister of foreign Affairs of Poland Witold Waszczykowski said that Poland is afraid of large-scale military aggression of Russia.
Comments
comments