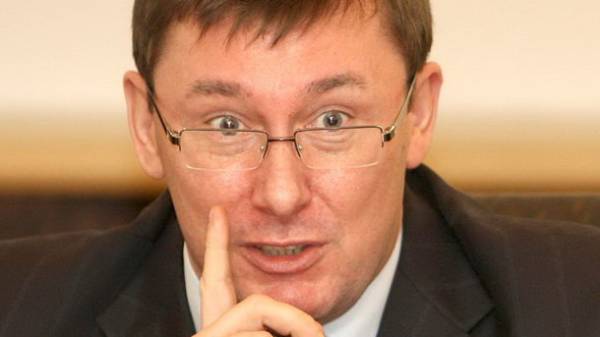 The Prosecutor General of Ukraine Yuri Lutsenko does not rule out the possibility of his participation as the representative of state charge in court on charges of ex-President of Ukraine Viktor Yanukovych of treason.
"I don't exclude the participation in this court at the appropriate stage," – said the Prosecutor General.
Lutsenko explained that he was part of the prosecutorial group in this case. "If you want me to be there in court – I'll be there," added the Prosecutor General.
Recall, the case against former Ukrainian President Viktor Yanukovych of treason will continue on may 29.
As you know, 14 March the Military Prosecutor's office sent to court indictment against Yanukovych. According to the PGO, he is suspected of committing crimes under part 1 of article 111 ("high treason"), part 5 article 27, part 3 of article 110 ("Complicity in deliberate acts committed with the aim of changing the boundaries of the territory and the state border of Ukraine") and part 5 article 27, part 2 of article 437 ("complicity in the waging of aggressive war") the criminal code of Ukraine.
Comments
comments