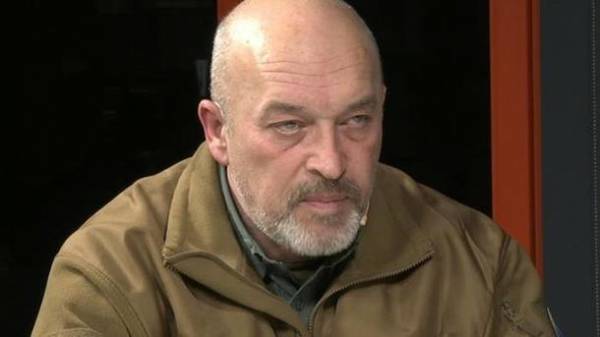 Ukraine will be able to return the occupied Crimea, when Russia will begin to fall apart – she in the footsteps of the Soviet Union. This opinion was expressed in interview to TV channel "112 Ukraine" Deputy Minister of the occupied territories Georgy Tuka.
He believes that Russia will fall apart without firing a shot – only the economic, political and diplomatic means, after which it will be possible to return Crimea to the Ukraine.
"The conditions are the same, which ceased to exist the Soviet Union. The largest and most powerful Empire in the world ceased to exist without firing a shot. Solely the economic, political and diplomatic means. I am absolutely convinced that the existence of Russia in its current status is far from something immovable, and not an Egyptian pyramid. It is enough to remember the 90-ies, when the body was seriously ill and was bursting at the seams. Tatarstan, the Ural Republic, the far East, Kaliningrad – all of it. And then Yeltsin barely managed to keep afloat the country – Chechnya. I'm pretty sure that such a scenario Russia can not be avoided in the future, and just when this process begins, and then is returned to the Crimea," said Tuck.
As reported, the Ministry of justice of Ukraine presented the chronology of the seizure of Crimea by the Russian Federation on the dates and at the locations as it occurred.
Crimea was illegally annexed by Russia in March 2014 after the "referendum" is not recognized neither Ukraine nor the world community. Including the "Crimean referendum" does not recognize and the United Nations.
The Verkhovna Rada of Ukraine officially declared on 20 February 2014, the beginning of the temporary occupation of Crimea and Sevastopol by Russia. October 7, 2015 President of Ukraine Petro Poroshenko signed the law. International organizations have recognized the occupation and annexation of Crimea as illegal and have condemned Russia's actions. Western countries have imposed a series of economic sanctions.
Comments
comments