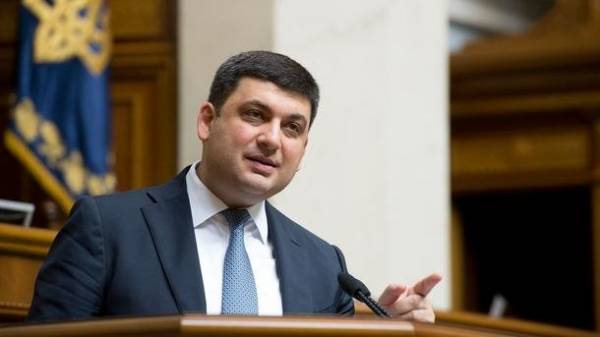 Prime Minister Volodymyr Groysman hopes that the former officials of the Ministry of income and fees, which the Pechersky court was released on bail, going to jail, reports 112.ua.
According to him, the ex-officials did not run away, they put on bracelets and after them will follow.
"I'd really like that we got a fair judicial decision. I don't want to appreciate, large or small deposits, but I want the one who stole it, was in prison. For me it is the only indicator. I hope the investigators will quickly do their work, even if decisions are made to release on bail means, electronic bracelets, follow these people, to not run away. And most importantly – a just sentence of the Ukrainian court", – said Groisman.
As it became known, the Pechersk district court chose a measure of restraint in the form of 15 million UAH of bail to the former chief of GU Mindokhodov in the Luhansk region Alexander Antipov. The court also ordered Antipova to make for 5 days the specified amount to wear an electronic bracelet.
In addition, the court released on bail of 12 million former head tax in Poltava region Vladimir ZADOROZHNY. He must also wear an electronic bracelet.
In addition, the measure of restraint was changed another two detained during yesterday's anti-corruption security forces RAID.
Comments
comments