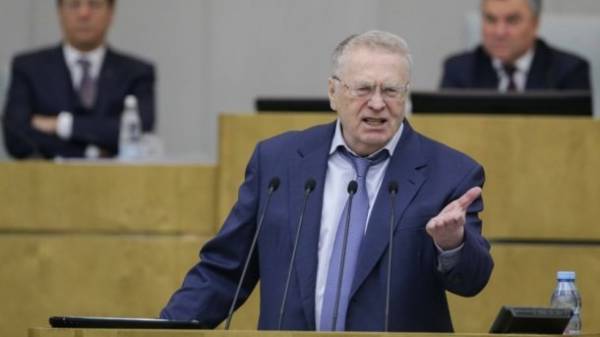 In the State Duma LDPR leader Vladimir Zhirinovsky entered the fray with members of the faction "United Russia" and supporters of the odious politician left the meeting room, reports "RIA Novosti".
Zhirinovsky during his speech said that the deputies of his party are under pressure, and spoke harshly of the "United Russia". He also tightly paced and Moscow region authorities.
He also promised to deal with his opponents after "will enter the Kremlin".
"And you will give up on trial. In March next year will enter the Kremlin, you'll be shot and hanged, the rascals and scoundrels," said he.
In turn, Vice-speaker of the state Duma Sergei Neverov urged the ethics Commission to carefully consider the statements of Zhirinovsky. He noted that political speeches should not be offensive and rude, and stressed that only the court can determine who is a criminal.
After that, Zhirinovsky led a faction out of the room.
Comments
comments