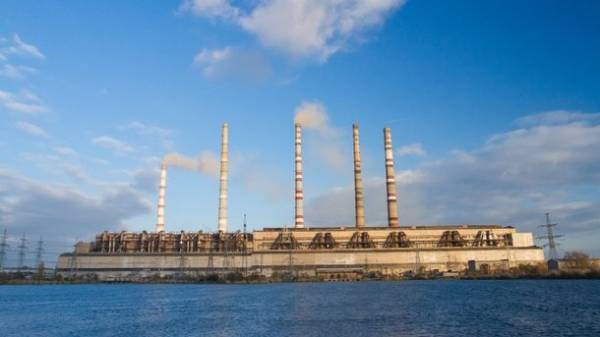 May 25, DTEK Prydniprovska TPP was successfully included in the network of one of his six units. In the next two days, the station will operate in the mode of single block. The same procedure of lifting units held of kryvorizka TPP. Since TPP confirmed their readiness to ensure the stability of the power system of Ukraine in the period of summer maximum.
This is the first lift stations, once in April 2017 kryvorizka, and Prydniprovska TPPs were forced to stop for stockpiling of coal. Today, in the warehouses of thermal power plant is 133 thousand tons of coal. With this capacity, so that in the event of an emergency be included in the UES of Ukraine.
"We understand the importance of their role in the stability of the power system of Ukraine. Despite the difficulties in the country and a shortage of anthracite coal brands, one does not negate the fact that people must be both light and warm. In the coming months, we expect the load year high and are already preparing for it thoroughly: accumulate coal, are carrying out routine repairs of equipment. Kryvorizka, and Prydniprovska TPPs can be included in the network – proven test UPS units, – said Sergey Kurilenko, Director of power generation DTEK Energy.
DTEK continues to replenish the fuel that the station could take over the load summer peak and offset the power of the Dnieper power unit during repairs of nuclear power plants.
Energy in the coming days preparing to take out of the port of South 75 thousand tons of anthracite from South Africa. This is the first batch of 600 thousand tonnes of South African coal, which contracted DTEK. Fuel will be shipped to anthracite TPP of DTEK, which will be included in the work to maintain the stability of the power system of Ukraine
"During the heating season 20172018 we will enter with a sufficient amount of fuel. Plans DTEK – phased transfer stations on the brand of gas coal, which is mined in the country", – concluded the Sergei Kurylenko.
Comments
comments