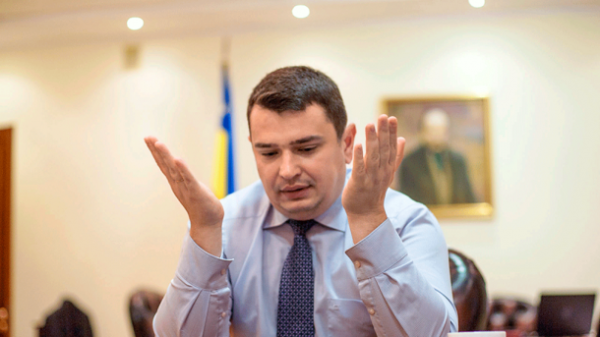 The Director of the National anticorruption Bureau of Ukraine Artem Sytnik said he feels a sense of shame in connection with the process of election of the Verkhovna Rada its representative to the independent Commission for the audit of NABOO. He stated this at a press conference on Thursday, August 10.
"To be honest, I feel not so much pressure, how much shame for the process which takes place in Parliament on this issue. I hope that after all the decision of the audit Commission, whatever it may be, positive or negative, will have some legitimacy and the confidence of companies and partners," – said Sytnik.
He added that the current situation with the auditors reminiscent of "Seinfeld": "no one can explain where it came from and is ready to test and give your opinion."
"I hope that in the autumn the situation will change and will still be formed this Commission (audit Bureau – Ed.)", – said the Director of the iabu.
As reported, on March 21, 2017, the Verkhovna Rada failed to delegate Nigel brown on its quota in the membership of the Commission on audit NABOO (voted for by 200 parliamentarians with the required minimum of 226).
Before that, the Chairman of the Parliament Andrei Parubiy issued on preferential voting candidates brown, and the second candidate – Robert Storch. During the preferential voting first candidate won more votes, after which his nomination brought to a vote for the approval of an independent auditor NABOO.
12 July 2017 the Verkhovna Rada Committee on preventing and combating corruption has recommended to the Parliament four candidates for the position of auditor of NABOO.
On 13 July , the Parliament failed to appoint a representative to the Commission on audit NABOO. According to the results of rating voting the most votes gained the nomination of Professor of the Kiev national University.T.Shevchenko Alexandra Yanovskaya (207 – "for").
Parubiy made her candidacy for approval. Janowska for the appointment of the auditor of NABOO voted 216 deputies at 226 minimum required votes.
Comments
comments